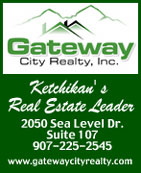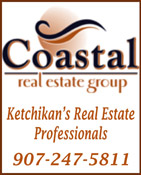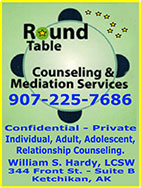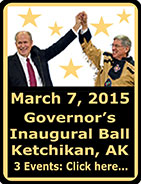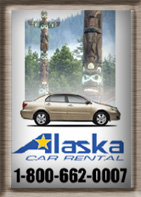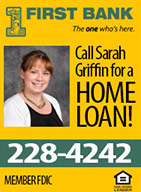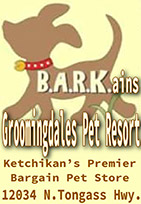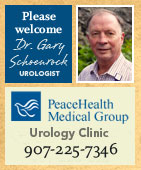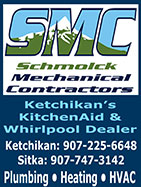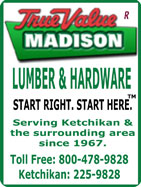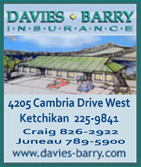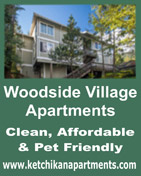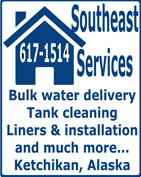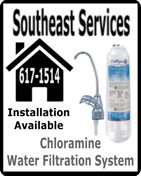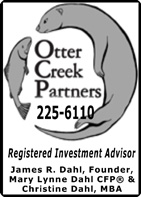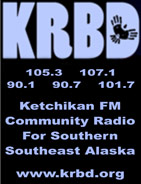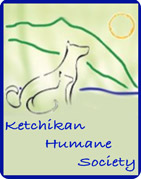 Contact


Call 617-9696


Webmail Letters


News Tips


Copyright Info


Archives
Quick News Search


Alaska


Ketchikan


SE Alaska


Alaska News Links
Columns - Articles


Dave Kiffer


Fish Factor


Money Matters
Historical Ketchikan


June Allen


Dave Kiffer


Louise B. Harrington
Ketchikan Arts & Events


Ketchikan Arts


Ketchikan Museums


KTN Public Library
Sports


Ketchikan Links
Public Records


FAA Accident Reports


NTSB Accident Reports


Court Calendar


Recent Filings & Case Dispositions


Court Records Search


Wanted: Absconders


Sex Offender Reg.


Public Notices
Weather, Webcams


Today's Forecast


KTN Weather Data


AK Weather Map


AK Weathercams


AK Earthquakes

TV Guide


Ketchikan
Ketchikan Phone Book


Yellow Pages


White Pages
Government Links


Local Government


State & National

Saxman: Heron
Front Page Photograph by SUSAN HOYT ©2015
(Please respect the rights of photographers, never republish or copy
without permission and/or payment of required fees.)


Fish Factor: Salmon or coal strip mine? By LAINE WELCH - The state Dept. of Natural Resources is getting ready to choose between giving water rights to a traditional salmon stream or to Alaska's largest coal mine being proposed at Upper Cook Inlet. If DNR opts for the mine, the decision will set a legal precedent for Alaska.

View of salmon stream in the center of the proposed mine area.
Photo courtesy Chuitna Coal Project

"It would be the first time in Alaska's state history that we would allow an Outside corporation to mine 14 miles through a salmon stream," said Bob Shavelson of Cook Inlet Keeper. "And the purpose is to ship all the coal to China. It's really a very dangerous precedent, because if they can do it here in Cook Inlet they will be able to do it anywhere in the state."

Driving the issue is an application filed back in 2009 by the Chuitna Citizens Coalition to reserve water-rights to Middle Creek, a key tributary of the salmon-rich Chuitna River dubbed the "Kenai of the West Side."

The Parnell administration dragged its feet on the decision until two years ago when a Superior Court judge ordered DNR to prioritize the Chuitna application. Meanwhile, mine developer PacRim Coal filed its own application to divert all water from Middle Creek to get to the underlying coal.

Based on PacRim data, the first phase of the strip mine would remove 20 square miles of salmon habitat, and discharge seven million gallons a day of mine waste into the Chuitna River. PacRim aims to mine 12 million tons of low grade coal each year for 25 years.

"Never, ever in the history of restoration has anyone ever dug down 300 feet to the geology and the hydrology of a salmon system and put it back together. And experts have not been able to find any examples of where it has been done," said Shavelson. - More...
Saturday AM - February 28, 2015

Alaska: Free Identity Protection Offered After Anthem-Premera Data Breach - According to the Alaska Department of Commerce, Anthem and Premera announced this week that close to 34,000 Alaskans may be impacted by the recent sophisticated cyber attack on Anthem. The nation's second largest health insurance company Anthem is a member of the Blue Cross and Blue Shield Association.

Customers who used their Blue Cross Blue Shield insurance in one the states where Anthem operates may be impacted. Information accessed includes member names, member health ID numbers, social security numbers, dates of birth, addresses, phone numbers, email addresses, and employment information. According to the Alaska Department of Commerce, no credit card or confidential health information seems to have been compromised in the data breach.

The data breach impacts as many as 80 million Americans. The Alaska Department of Commerce, said in a news release Thursday that they continue to monitor the situation and the possible repercussions of the breach on Alaska health insurance policyholders.

According to a letter from Joseph R. Swedish, President and CEO Anthem, Inc., once the attack was discovered, Anthem immediately made every effort to close the security vulnerability, contacted the FBI and began fully cooperating with their investigation. Anthem has also retained Mandiant, one of the world's leading cybersecurity firms, to evaluate our systems and identify solutions based on the evolving landscape. - More...
Friday PM - February 27, 2015

Southeast Alaska: APPRENTICES CHOSEN TO MAKE, INSTALL MONUMENTAL GLASS PIECE - Five apprentices to help create and install a massive glass screen for the new Walter Soboleff Building in Juneau have been chosen by Sealaska Heritage Institute.

Glass artist Preston Singletary
http://prestonsingletary.com

Three of the apprentices will help glass artist Preston Singletary make the screen at his studio in Seattle in March. The other two will help Singletary install it in the clan house inside the new building in May. The piece will be unveiled to the public at the grand opening on May 15.

The people chosen to help Singletary make the screen are artists Nicholas Galanin, Alison Bremner and Crystal Worl. The apprentices selected to help install the piece are Mary Goddard and David Roger Lang. - More...
Saturday AM - February 28, 2015

Southeast Alaska: Moving cultural resources to new Walter Soboleff Building begins - With the grand opening for new Walter Soboleff Building scheduled for May 15, Sealaska Heritage Institute has partnered with Sitka National Historical Park to move its collection of objects into the new building in Juneau.

A little-known clause in the Alaska National Interest Lands Conservation Act (ANILCA) authorizes the National Park Service as part of the Department of Interior to offer advice, support and technical expertise to ANCSA corporations and Native groups in the preservation, management, display and interpretation of cultural resources.

Through the service, known as the Statewide Cultural Assistance Program, a curator with the Sitka National Historical Park will travel to Juneau for a week to help professional staff at Sealaska Heritage move ethnographic, art and archeological objects from Sealaska to the Walter Soboleff Building downtown Juneau. - More...
Saturday AM - February 28, 2015


Alaska Science: Life on ice at the top of the world By NED ROZELL - On a February day long ago, a family living in a sod hut near the Arctic Ocean saw blocks of sea ice bulldozing their way onto shore. Winds shoved more ice until the mass towered above them and started dripping water through a ventilation hole. The father urged his family outside just before a slab fell on the hut and crushed him.

Sea ice north of Barrow.
Photograph by NED ROZELL

An ivu — the Inupiat word for mounds of ice that sometimes plow onto land, powered by winds and currents — is not often fatal, nor is it common these days. But stories of a few like this one from 1890 are now preserved on audio and some video in a recently completed project.

Over the years, researchers with the University of Alaska have traveled to Barrow for interviews and gathered existing recordings of the few Americans who live with sea ice.

The Natives interviewed talk of how sea ice used to form on the ocean in September and persist until June, while now they see open water in November or December. And how less ice survives summer's heat to form "multiyear" ice, which can better support the weight of a harvested whale. - More...
Friday PM - February 27, 2015

Alaska: Annual Hide and Horn Auction Sunday Promises Furs, Bear Hides, & a Ton of Antlers - A ton of caribou antlers — literally 2,000 pounds worth — along with bear hides, moose antlers, assorted furs and more will go up for bid Sunday at the Alaska Department of Fish and Game's Annual Hide and Horn Auction in Anchorage.

Like last year, more antlers and hides than usual were received at the department's Anchorage office after several outlying Fish and Game offices and Alaska State Trooper posts happened to simultaneously clean out and ship inventories collected over the past two or three years.

"We have approximately 2,000 pounds of caribou antlers to auction this year alone," said Jim Holmes with the Division of Wildlife Conservation in Anchorage. "It's going to be pretty impressive." - More...
Friday PM - February 27, 2015




Columns - Commentary

RICK JENSEN:

Secret Benefits to Stupid Comments - An offensively stupid comment by influential and presumably smart people sometimes brings awareness to a subject that would otherwise be largely ignored.

Example number one: There would be less reporting recently on the plight of homeless veterans had Secretary of Veterans Affairs Robert McDonald not lied about his military experience.

In a photo op gone wrong, the Secretary chatted with a homeless veteran in Los Angeles, videotaped by a CBS News crew. During the exchange, McDonald asked the veteran where he served. The man replied, "Special Forces."

"Oh," replied the former Proctor and Gamble CEO. "Special Forces! What years? I was in Special Forces!"

When caught, he admitted he lied. The good news is that his braggadocio created a news cycle featuring the backdrop of homeless veterans for a much longer period of time than his simple photo op could ever produce.

The more often the story was mentioned on air and online, the more Americans became aware of this tragedy.

Some veterans groups have forgiven him while others now say he is untrustworthy.

There are more significant reasons not to trust Mr. McDonald.

First, his erratic behavior at a Congressional hearing during which he tried to defend the VA instead of presenting a plan to fix the problems plaguing the largest medical bureaucracy in the country. This included a tirade against a Congressman in which the Secretary's meltdown included the childish scold, "I've run a large company, sir. What have you done?"

Fortunately, Congressman Mike Coffman maintained his focus on the issue of caring for veterans and chose not to join McDonald in the schoolyard playground by countering with his service in Iraq.

Second, McDonald lied about how many VA employees had been fired under his watch. - More...
Saturday AM - February 28, 2015

Political Cartoon: Net Neutrality
By John Darkow, Columbia Daily Tribune, Missouri
Distributed to subscribers for publication by Cagle Cartoons, Inc.




Real Time U.S. Debt Clock
http://www.usdebtclock.org/

U.S. Inflation Calculator
Easily calculate the buying power of the US dollar & inflation rate from 1913-2014

U.S. Energy Info. Admin.
Heating Oil & Propane Update

Public Service Announcements
Public Meetings & Info

KGB Animal Protection

Ketchikan Borough Assembly

Live video stream of current meeting
Archived videos
Agenda and Information Packets
Assembly Meeting Minutes
Borough Records
Calendar

Ketchikan Planning Commission

Live video stream of current meeting
Agenda, Information Packets & Minutes

Ketchikan City Council

View a Video of Meeting
Agenda & Information Packets

Ketchikan School Board

Live video stream of current meeting
Agenda & Information Packets


Gravina Access Project SEIS Alternatives Development

Gravina Access Website

Police Blotters

AK Troopers Daily Dispatch
Ketchikan Police Reports
Juneau Police Reports

Ketchikan

Jobs
Today's Forecast
Satellite
Today's Weather Images
Marine Forecasts
AK Weathercams
Ketchikan Weather Data
Current AK Weather Map




CLASSIFIEDS' CATEGORIES

Announcements
Help Wanted
Job Wanted
For Sale / Free Stuff
Garage Sales
Homes / Apts/ Property
Pets
Wanted
Lost & Found
Publish Your Ad

Front Page Archives
Letter Archives
Jan.- Feb.2015

| | | | | | | |
| --- | --- | --- | --- | --- | --- | --- |
| S | M | T | W | T | F | S |
| 28 | 29 | 30 | 31 | 01 | 02 | 03 |
| 04 | 05 | 06 | 07 | 08 | 09 | 10 |
| 11 | 12 | 13 | 14 | 15 | 16 | 17 |
| 18 | 19 | 20 | 21 | 22 | 23 | 24 |
| 25 | 26 | 27 | 28 | 29 | 30 | 31 |
| 01 | 02 | 03 | 04 | 05 | 06 | 07 |
| 08 | 09 | 10 | 11 | 12 | 13 | 14 |
| 15 | 16 | 17 | 18 | 19 | 20 | 21 |
| 22 | 23 | 24 | 25 | 26 | 27 | 28 |

More Front Page Archives & Letters


Viewpoints
Commentary
Opinions/Letters
Basic Rules &
Freedom of Speech

Questions, please contact the editor at editor@sitnews.us or call 617-9696
Sitnews reserves the right to edit.

Respect and Legal Pot By James Schenk - Respect, kind of the first rule in life to follow, to coexist with our fellow Human beings. With the Legalization of Marijuana now here, the number one rule to follow should be Respect! Be respectful first to your self, if you are unable to function as you would expect when using this substance do not do anything to put yourself, nor anyone else in danger. Respect the wishes and health of your family, like cigarettes and other smoke producing products, the best use is away from those who have no desire, nor should be around it, find a quite place outside your home or with no access to minors, no one who does not use pot deserves to be subjected to second hand smoke, or the actions of those not responsible enough respect the space of those who do not use pot. - More...- More...
Wednesday PM - February 25, 2015

Changes are way overdue By Guy Lane -Since moving to POW Island it's not hard to see why some small towns just don't go anywhere. First I moved to Coffman Cove where my family was sold an undisclosed buried logging camp dump by the City Administrator which resulted in a lengthy lawsuit with the Defendants paying my family a settlement of $65,000. After the settlement was made, several past and present Coffman Cove Council members and or their associates can't just seem to leave my family alone and continue to harass and slander my family and business which will result in a new lawsuit being filed against them in the near future. My family was threatened and stalked for not wanting to be the proud owners of an undisclosed buried logging camp dump that contained hazardous materials and has since been designated as an illegal hazardous waste dump by the Alaska Department of Environmental Conservation. - More...
Wednesday PM - February 25, 2015

RE: War Powers act By Marc Kaiwi - ... Stand the Muslim President down NOW! This is the most racist statement I've heard since the 1960's! I'd ask you Mr. Johnson is it that you just don't like Muslims or is it that you simply object to a black President? Might I remind you that Mr. Barack Obama is currently the President of the United Sates of America, Commander in Chief of the Armed Forces and voted into Office twice by the American people via democratic vote! - More...
Wednesday PM - February 25, 2015

RE: War Powers Act By Mike Harpold - Al, this is what the man we both voted for in 2008, Senator John McCain, had to say about then candidate Barack Obama at a campaign rally in Minnesota in 2008: - More...
Wednesday PM - February 25, 2015

Daylight Savings Time Change By Mike Bethel - Where does the fact that we lose two hours in the evenings if we stop using daylight savings time come from? Metlakatla is not using daylight savings time and they are currently on the same time as Seattle. They gain an hour in the evening, not lose two. - More...
Wednesday PM - February 25, 2015

RE: Culprit of wealth division By Stephen C. Eldridge - Paul Livingston starts off with a class warfare appeal, "The CULPRIT of wealth division is our federal tax code." I see, in the besotted mind of a Socialist, the Tax Code CREATES "unfair" distribution of wealth TO the rich. Socialists have no concept initially that the wealthy EARN their wealth, legally. Socialists are blinded by their class hatred of the rich and thus cannot process the long known fact that the rich pay most all of the federal income tax, but that would not matter anyway because in their minds, the rich will NEVER pay their "Fair Share" of taxes, no matter how much they pay. - More...
Wednesday PM - February 25, 2015

Ward Creek Trail, Again By Eric Muench - A threat to Ward Creek Trail has receded for now but the risk is still there. The Ward Cove Group proposal to purchase and fully develop the Borough s 297 acres out the Revilla Road, including residential development of Ward Creek Trail in Tract B, has been withdrawn. That is good news, but we cannot let the matter rest there. A new proposal could be made at any time by anyone for any Borough vacant land. It would then be considered and possibly negotiated and approved by the Manager and Mayor and Assembly members. These people are not pushovers; they had serious concerns about the recent proposal, but it would have been better if the proposer had known beforehand what the intents and limits of the Borough s RFP were. It had been too open-ended. - More...
Friday AM - February 20, 2015

Shenanigans By David Nees - Jay Hammond must be rolling in his grave at the current shenanigans in Juneau. In his first term as Senator, the young Jay Hammond sought a way to protect Education and Fish and Game commissioners from political cleansing by the then new Republican administration. Sen. Hammond devised and passed a clever way to balance the system: An appointed board for fish management, another appointed board for game management, and an appointed Board of Education. The governor could not have more than four persons from his party on any of the boards. - More...
Friday AM - February 20, 2015

Do you hate SE Alaskan Children? By Ken Lewis - Gosh I hope the title caught your eye. Senator Anna MacKinnon wants you to think eliminating daylight savings time is good for you. She obviously either hates SE families or she thinks the northern communities (WANTS) are so valuable to us in SE, we are willing to eliminate yet another hour of afternoon daylight for recreation and basic sight for safety. If her ignorant bill should pass, the diference between a kid in Ketchikan prior to 1983 and her version of efficient use of daylight will be two less hours of after school, after work, after diner natural daylight. - More...
Friday AM - February 20, 2015

Hole In The Wall Dock Upgrade By Gail Jackson - The fishermen and hunters haul tons of gear up and down the docks, people that live off the grid haul their supplies up and down the docks. The dock is a working, surviving access to the Alaska waters and marine highway. The dock needs to accommodate those that us it. - More...
Friday AM - February 20, 2015

RE: Ketchikan gas prices By Ken Arriola - Mr. Weaver, we here in K-Town are quite accustom to rolling over and being content with subsidising big business be it fuel, food, housing, utilities, labor, shipping or transportation. - More...
Friday AM - February 20, 2015

War Powers act By A. M. Johnson - Senators Murkowski and Sullivan, enough screwing around with this Muslim President! On the war powers authorization stand firm, damn firm on terms which better include eliminating Terms of engagement - More...
Friday AM - February 20, 2015

RE: Feral Cats By Laura Plenert - What is missing here is the fact that the feral population - if neutered or spayed will eventually collapse because they can no longer breed. - More...
Friday AM - February 20, 2015

Culprit of wealth division By Paul Livingston - The culprit of wealth division is our federal tax code. The tax code has over 74,000 pages with $1.2 trillion in deductions, tax breaks, loop holes, etc. that go up in value with wealth and income. This is the buy and sell tax code game played by special interests, lobbyists and politicians. Do you think winners and losers are being picker? Do you think our present tax code leads to wealth division? Plus it divides us into classes. It has regressive taxes on jobs. The tax code is based on production (income, savings and investment). Production is what creates jobs, a higher standard of living and wealth for the country. Why punish good behavior? - More...
Friday AM - February 20, 2015

Webmail your letter or
Email Your Letter To: editor@sitnews.us

---

Articles & photographs that appear in SitNews may be protected by copyright and may not be reprinted or redistributed without written permission from and payment of required fees to the proper sources.

E-mail your news & photos to editor@sitnews.us

Photographers choosing to submit photographs for publication to SitNews are in doing so, granting their permission for publication and for archiving. SitNews does not sell photographs. All requests for purchasing a photograph will be emailed to the photographer.

The Local Paper is now available online.
Click here for this week's printed edition.